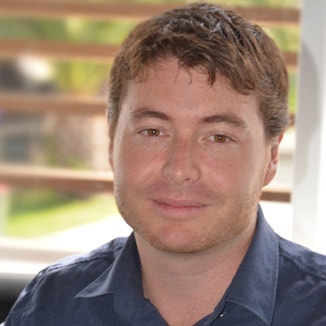 A story of how TimeDock became...
By founder Le-roy Staines
Late 2011 I'd created a website QRCodeGenerator that allowed anyone to freely create a QR Code [those 2D barcodes you can scan with your phone to visit web pages]. It was a pet-project for fun with the humorous irony that I as yet didn't have my own smartphone to scan these intriguing QR Codes!
Then, from there, an idea to create a URL-shortener was born. Why? Because long URL's increased the density of the QR Codes and subsequently decreased the scanning performance. At this time, I had no knowledge that others, such as Bit.ly, were already doing this!
With my new URL shortener, dubbed 'QRL' and readily prototyped, I began to devise a bunch of single-page apps that could be great companions to this service that I was going to launch. Top on the list at the time was a star-rating feedback app where anyone could create this QR Code for customers to scan and record their rating of a service or product. Somewhere down this list, I had, of about 20 apps, was one for time tracking. The idea being that the QR Code could be used as an on/off switch for staff clocking in/out on remote job sites.
Originating in the construction industry myself I'd seen and known the pain of paper timesheets. And, looking around, the best applications at the time were clunky digitised spreadsheet versions of paper timesheets that required laptop access and IT prowess that many construction supervisors didn't have the time for.
Then one day, after designing some basic artwork of how it should look, I presented my concepts to my out-of-school construction employer and then-client Warren Coogan. Warren was immediately excited of the prospect of this QR Code time tracking technology. His response was to the point: "How soon can you have it ready? I'd like to use it in an out-of-town project I've got kicking off in two weeks!"
Two weeks of crazy overtime later I had a prototype (and first customer) of what is now TimeDock.com!