2.5 - Improved web interface
Posted on .
Visual improvements
The TimeDock web platform has been redesigned to be easier and smarter to use, and nicer on the eyes. The majority of the interface should feel familiar as compared with the previous version.
Timesheet interface elements
The new timesheet adds a few extra enhances such as a time-sheet dropdown for choosing which timesheet to view, color-coded issue filtering, heat-mapping for improved readability, sort by column, show cost column, totals, show in/out times, and more.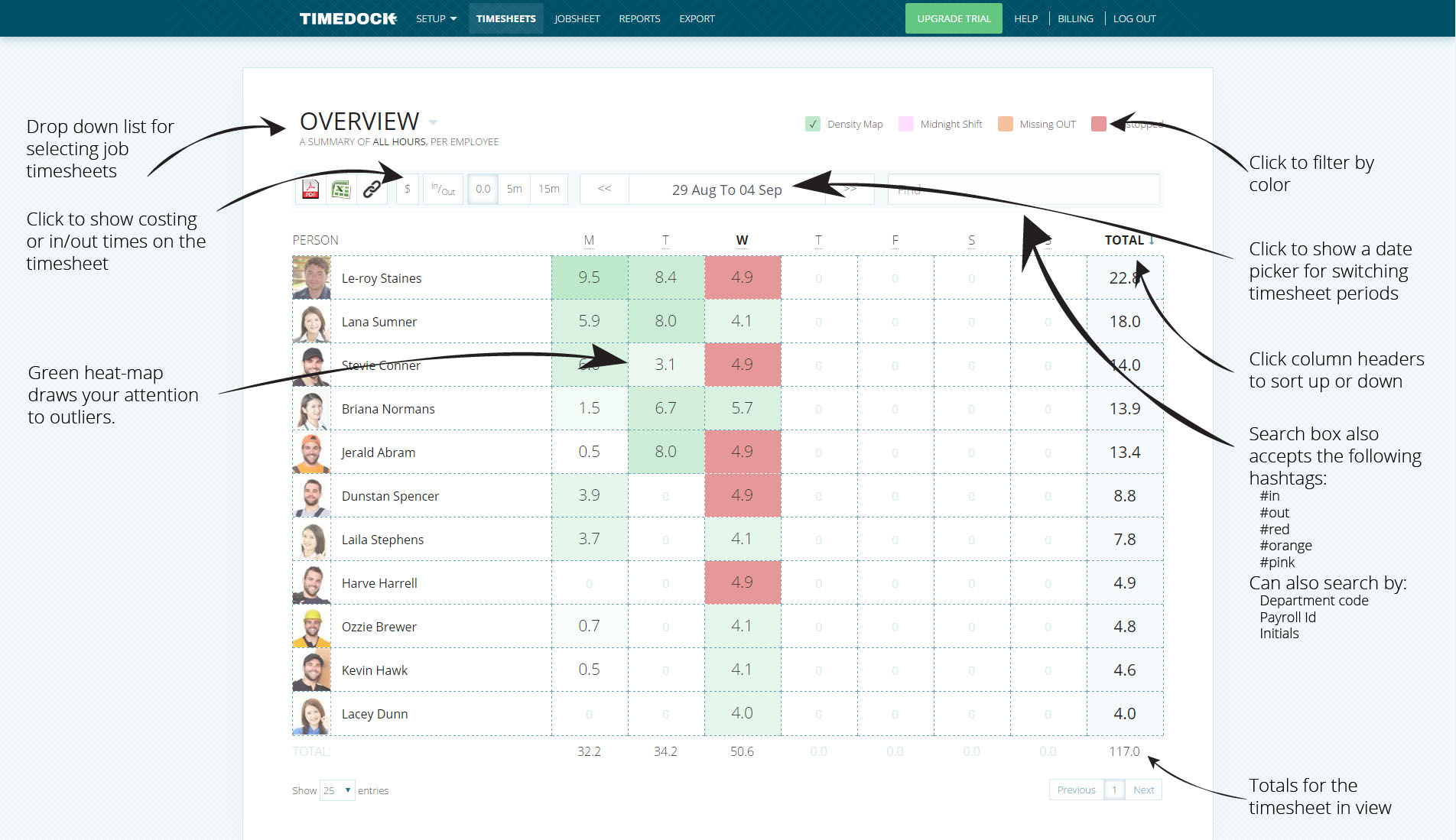 Tidier forms
Add/Edit forms have been tidied up with redundant fields removed, and lesser-used fields hidden under an 'advanced options' expandable menu.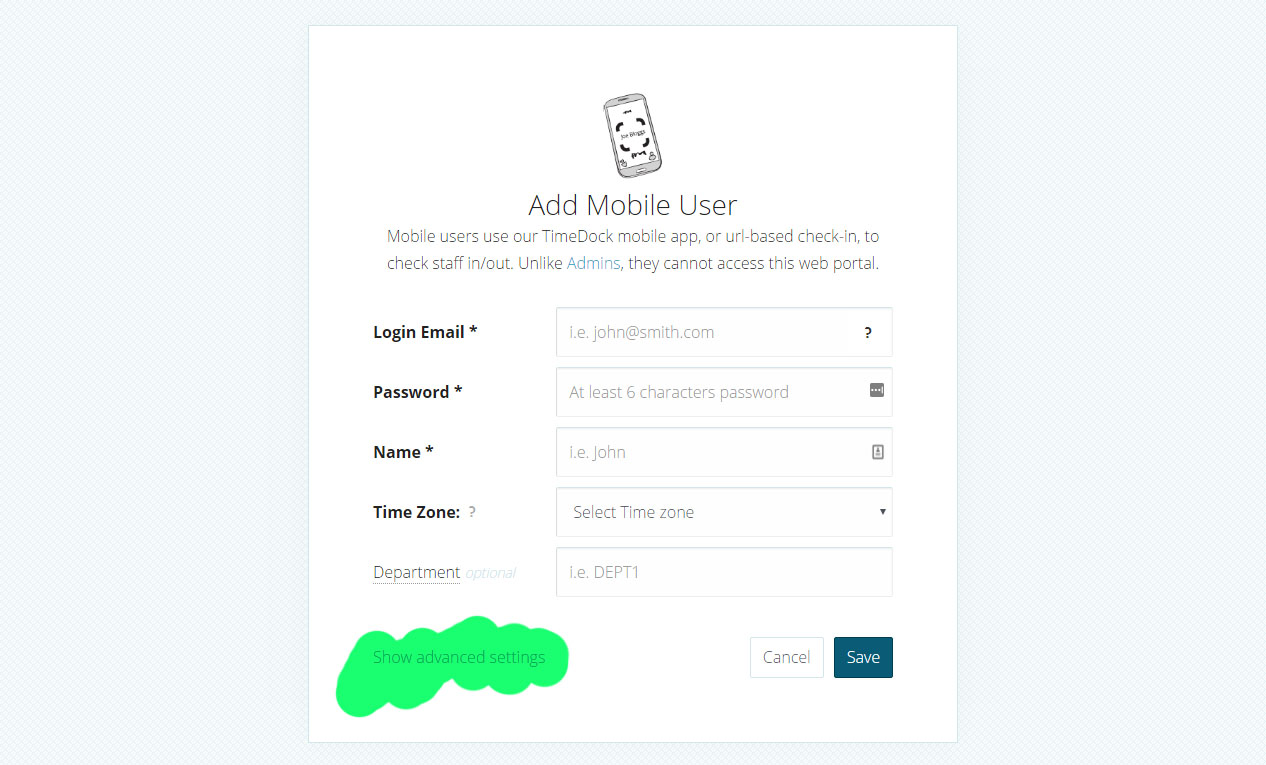 More reports
We've added a few new reports and refreshed the design of the existing ones. PDF export of the reports has been tidied up a bit too.
| | | |
| --- | --- | --- |
| Jobsheet with Staff Summary | Jobsheet with Staff Detail | Staff Timesheets Detailed |
Performance enhancements
We've improved the performance on a number of pages with the most notable change on the timesheets.
New system settings
We've added a couple new system settings:
Currency symbol
Choose between $, £, €.
Name format
Choose from a number of display formats i.e. LASTNAME firstname.