Real-time job hours for workshops and engineering, with TimeDock.
Start Free Trial!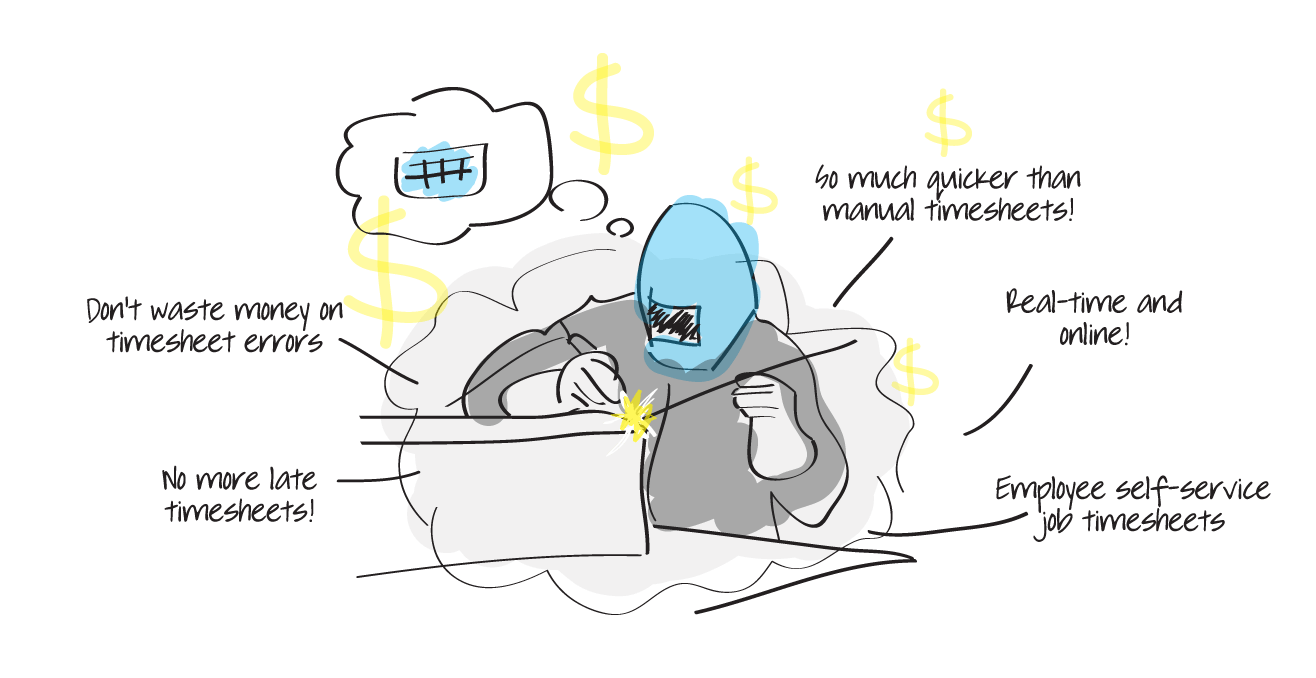 Paper timesheets are slow, error prone, and dated. Digital timesheets are no better. So what can you do?
TimeDock is being used by engineering workshops to quickly and efficiently track hours applied to client jobs, as well as total payroll hours.

Choose from a wall-mounted time clock, or our time card mobile app for iPhone/Android.
Staff scan their ID card and select a job to start work.
Start Free Trial!
Make an enquiry