---
Clock in anywhere, with QR Code Time Tracking and Plug and Play Badge-based Employee Time Clocks.
TimeDock is designed for ultimate simplicity in field-based time-sheet tracking, and encourages sustainable time-keeping habits for your staff.
Using employee QR-Codes or NFC badges, your supervisors' mobile phones become portable employee time-clocks with web-based time tracking software for payroll admins to review and manage time-sheet performance in real-time.
Record time when work starts, not the end of the week
Manual-entry time-sheets allow employees and supervisors to submit their hours late, inaccurately, or dishonestly.
With TimeDock, employees must 'swipe in' at the point that they start or stop work. If they forget to clock in on time, then the only manual entries that can be made are by an administrator at a PC. This ensures that staff accurately record their time-sheet hours as they happen, rather than recall them at the last possible moment.
Know who's at work and on time, from your office PC
TimeDock is portable, connected, modular and instantaneous time clocking software that works anywhere, anytime. This app, connected to our online time-sheet platform, will become your organisation's most valued growth-enabling and process-automating software tool.
Station your managers and leading hands as designated time wardens who can clock in anyone from within your organisation, by scanning their barcoded or NFC tagged staff ID card, anywhere on the job at any time.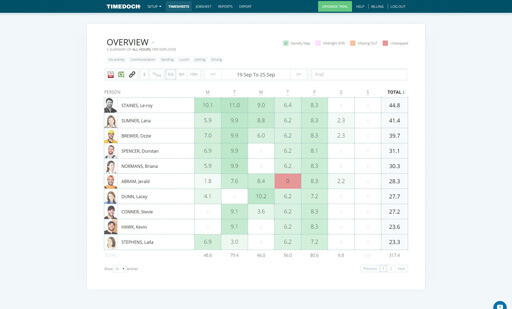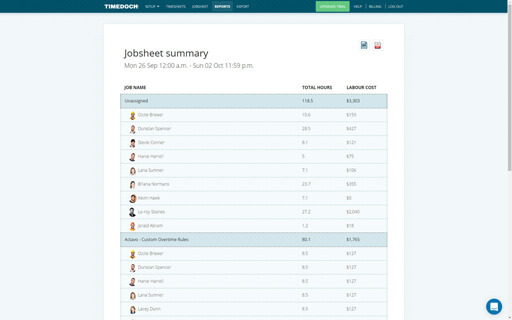 Watch Dashboard Video
---
Scalable
Choose from a combination of wall-mounted cloud time clocks and mobile time clock apps, working together across all of your work locations to create a centralised coherent picture of hours worked.
Mobile App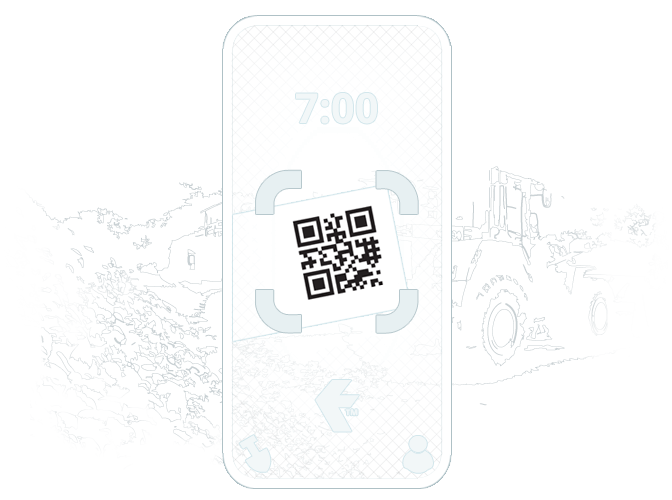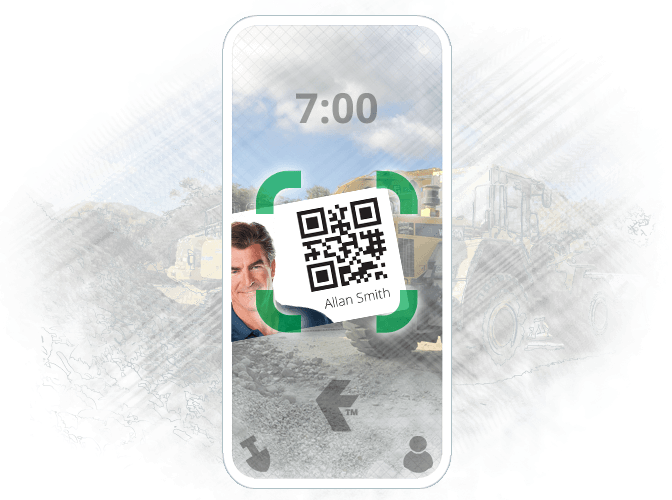 Let team leaders scan employee badges when they arrive on site.
Use the same cards as our wall devices, or print your own barcode ID's. Perfect for remote clocking of supervised teams.
Let's find out how TimeDock can work for you!
Contact us
---
Dependable
Email Support
We respond to all emails within 24 hours, Monday to Friday. If you have a question, we'll be sure to answer it!
Phone Support
We love talking to our customers over the phone! Speak to us any time 9 - 5 (New Zealand time).
Chat Support
Leave an in-app message and we'll answer it ASAP, ready and waiting for you the next time you log in.
We prioritise support so that you can focus on doing what you do best.
---
Simple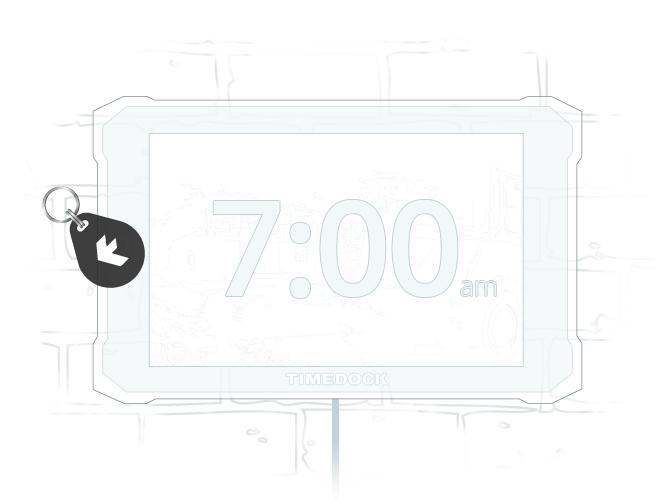 Plug your time clocks in, download your TimeDock mobile apps, and start streaming time entries immediately for realtime timesheets and job hours.
---
Trusted
Built in New Zealand, we've been helping organisations worldwide improve timesheet accuracy and make payroll easier since 2012. We've done this by investing in a simple and familiar time clock interface for all of your work locations.

Here's what a few of our customers have said...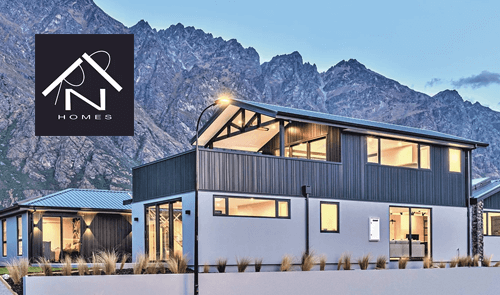 RNP Homes
Timedock has been awesome from the start and only gets better by the week :)
-Karl G., Operations Manager.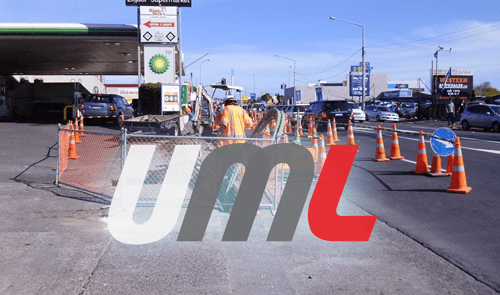 UML Traffic Direct
It's perfect! Dave & especially Payroll enjoy it. Super simple for the Team. Most of all they are super happy about no paperwork anymore.
-Jordan, Accounts & Administration.
Click here for more customer reviews.
---
Let's get your timesheets streaming live, and more accurate.
Fill in the form below for a price or more information.