WiFi Job Clock for Engineering
Track time worked on job codes and cost centres with TimeDock.
Being an engineering and fabrication firm means a lot of time on the tools, fabricating different parts and components for client projects. Your engineers are hard at work welding, grinding, turning, folding; They don't want to be filling in paper timesheets all day long (fire risk!) or sitting down for fifteen minutes at the end of the day to figure out which hours to allocate to which job.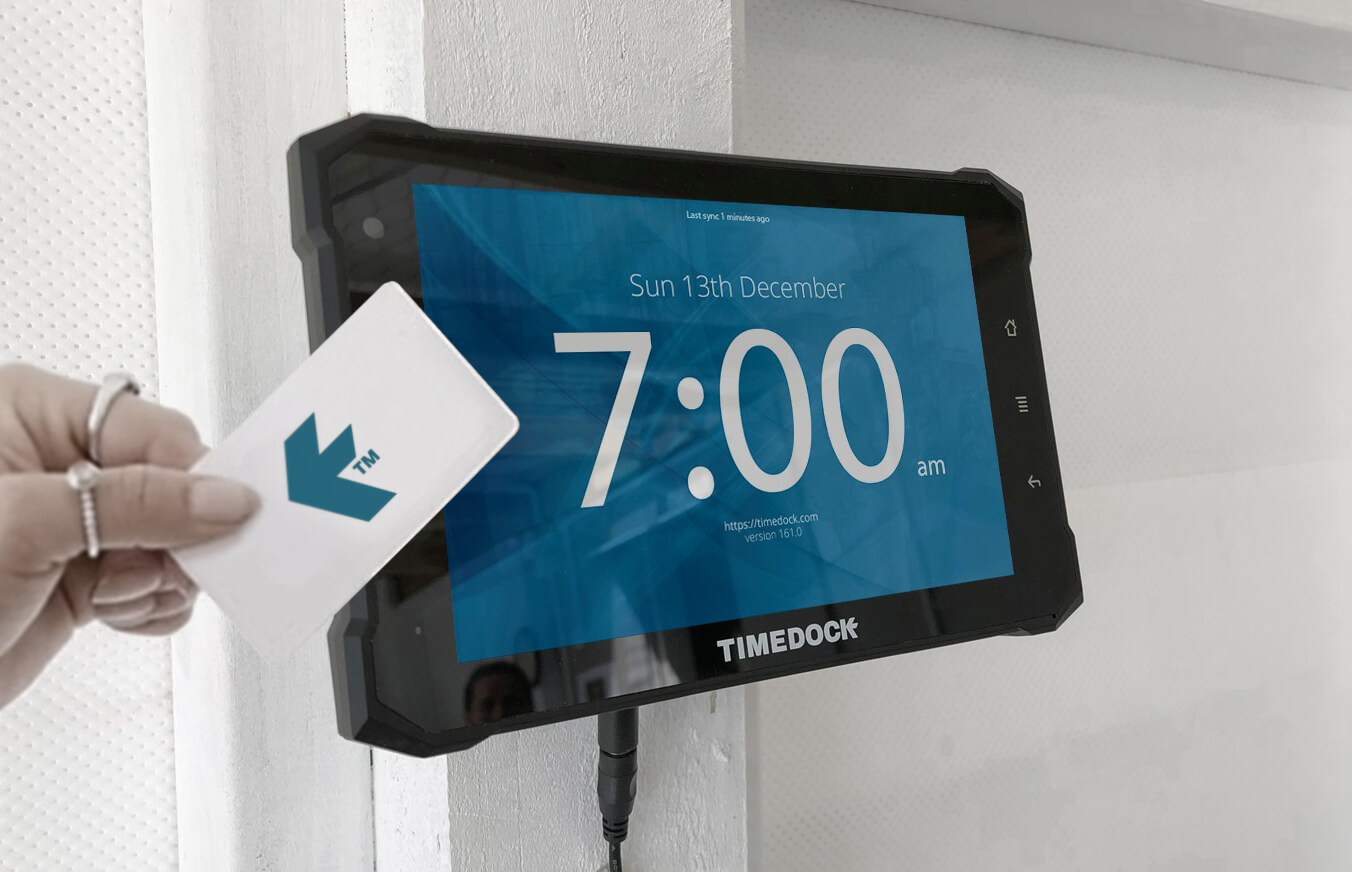 With TimeDock, your engineers tap their badge or tag to one or more synchronised job clocks distributed around your premises, choose which job code to apply their time to, then start work.
As a manager or supervisor, you see who's active on each job directly from the TimeDock mobile app and what type of work they're doing, for example, Welding, Machining, Shearing, Cutting...
Your administrators and managers can log into your TimeDock web dashboard at any time and see a detailed view of the times punched, and generate production reports outlining the number of hours accrued per job and labour cost per cost centre.
When John from Marine and Industrial Engineering first reached out to us, his goal was to improve customer billing accuracy by finding a program that could track the hours worked by his employees more accurately than pen and paper.
Here's what John had to say about TimeDock, when interviewed by Public Relations Specialist Michael Botur in 2020:
If you fill out your timesheet late in the afternoon it didn't work. So we got the customers and everyone happy. We export timesheet data to a spreadsheet, then transfer data from Excel to payroll. We sometimes have to bring contractors in too - and during lockdown we did COVID tracing so on TimeDock so we could see where people's vehicles were and when they were in and out of shop.
We're based in New Zealand, and we have customers worldwide using TimeDock to record their timesheets and job hours more accurately. Our purpose-built WiFi time clocks are plug-and-play, and they all synchronise together so that workers can clock in from one and out another.
Talk to us today about your engineering business and how we can help streamline your operations so that you can focus on what matters to you the most.
Click here to message us about your requirement
or phone +64 9 444 1384
to log a callback from our sales team