used TimeDock to help grow their leading concrete construction company considerably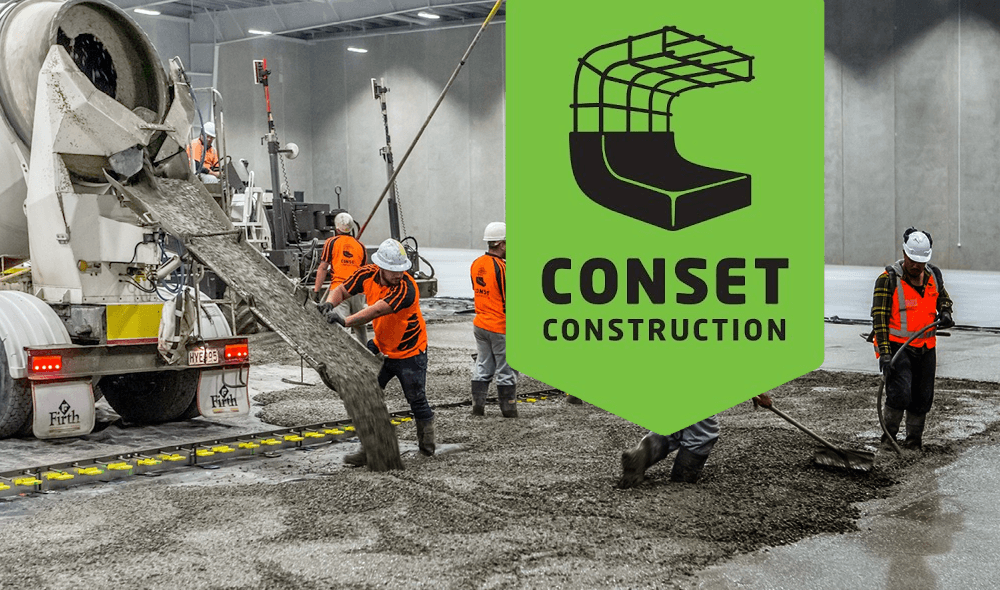 TimeDock interviewed Freya from from Conset Construction, about their use of TimeDock
---
"We've grown our company considerably in the last few years and we wouldn't have done it without TimeDock"
Their simplistic yet powerful system allowed us to scale quickly, and at the same time it really reduced our management overhead. It even helped us weed out a couple of dishonest employees.
About Conset Construction:
Conset Construction is a leading concrete construction company based in Auckland, specialising in high-volume concrete placement and finishing. They have over a dozen crews working on remote construction sites across the greater Auckland region and have been using TimeDock since mid-2014.
How did you manage timesheets before TimeDock?
Before TimeDock we had all our staff SMS-messaging their time-sheet hours through on a daily basis, or at least they were supposed to! It was a real nightmare trying to deal with staff who'd run out of credit, not assigning their time correctly to different jobs, or not sending through their hours at all! We were continuously chasing hours at eleventh hour the day before payday and even then we weren't confident in that all of the hours sent through were accurate.
How did TimeDock improve your business?
When Craig our managing director found TimeDock we were blown away by the idea of being able to use swipe cards with your mobile phone to scan staff in and out of different job locations. We'd seen other mobile time tracking software but they weren't nearly as simple to operate, often requiring multiple screens and selection lists just to start one person on the job. TimeDock is so simple!
What's your favourite feature?
TimeDock helped us take our timesheet quality control one step further by providing Ironside weather resistant NFC locking tags that prevent our supervisors using the TimeDock app unless they first scanned one of these tags. We secured one of these NFC tags to each company vehicle, which crew supervisors must pick up each morning from headquarters. This way we know with far greater certainty that they were at work before they clocked in.
- Freya, Timesheet Admin, Conset Construction
---
Let's get your timesheets streaming live, and more accurate.
Fill in the form below for a quote or more information.