$575
NZD each, ex. Shipping.
* $5 per employee per month online software licensing
Wifi Punch Clock for Online Timesheets and Job Hours, Instantly.
Email us or Buy One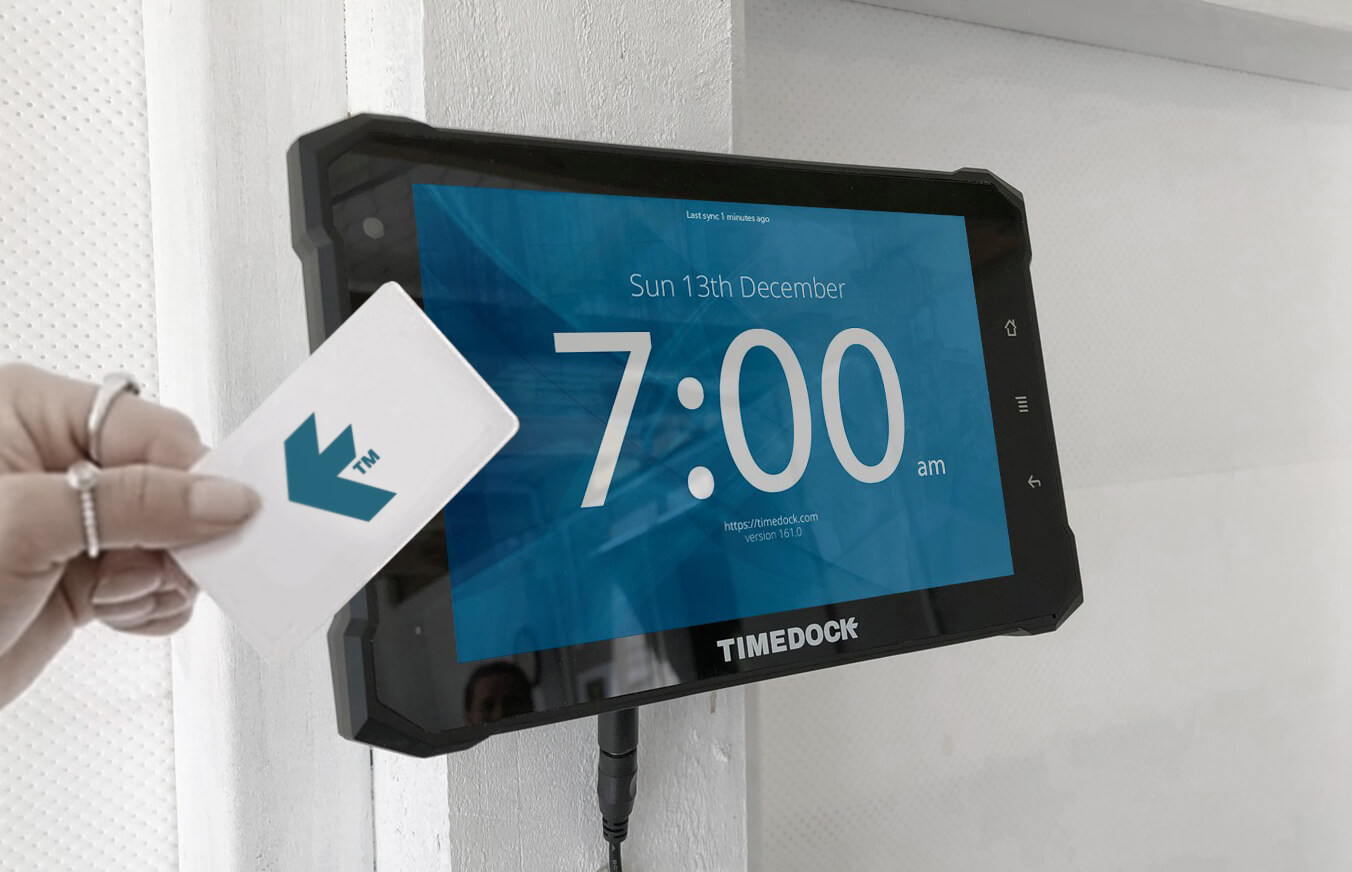 Exceptionally simple-to-use Wifi cloud clock for online timesheets. Plug-and-play as many as you like, anywhere you like, and optionally use side by side our mobile TimeDock app.
Top 5 reasons to choose TimeDock as your mobile time clock
Plug and play. Our wall-mounted time-clock devices are pre-configured to your account. When it arrives just connect to Wifi and screw it to the wall. Easy as that.

Designed to work across many locations. Employees can clock in from one time-clock and out another. Install multiple employee time-clocks at a single location, multiple locations, or remote job sites where Wifi is available.

Assign time to projects. Show a list of jobs and/or cost codes for employees to clock into. Review job hours from TimeDock's online time and attendance portal within minutes.

Full stack time tracking. Our web based proximity punch clock machines work together with our TimeDock mobile time card app. Employees can clock in from a fixed device, and out from TimeDock for iOS & Android. They all work together as a unified time and attendance platform.

Scalable. Card based systems scale to thousands of employees, without introducing pin-code limitations or interface bottlenecks. If you need more throughput just install an additional device!
Over 2,200 organisations use our time tracking solution
Download PDF for more info
Make an enquiry