Configuring phones
Last updated - Jun 02, 2020 at 2:55PM
Using our TimeDock™ mobile app
Our mobile app is available for Android devices from the Google Play Store, and for Apple devices on the iPhone App Store.

Once installed run the app. You will be prompted for a login and password (first time only) which will connect you to your TIMEDOCK account. Here you would normally enter the login/password for a Team Leader user however if you are an administrator you can also enter your details here. Upon success allow a few minutes for the app to 'sync' with TIMEDOCK to get up to speed with your account settings, employees available etc. After that, you are ready for the next step Clocking In/Out
Using a QR barcode reader
Within the Google Play app store search for "QR reader" and download any one of the apps that suits you. Later, in Clocking In/Out you will learn how to scan an ID card using one of these apps.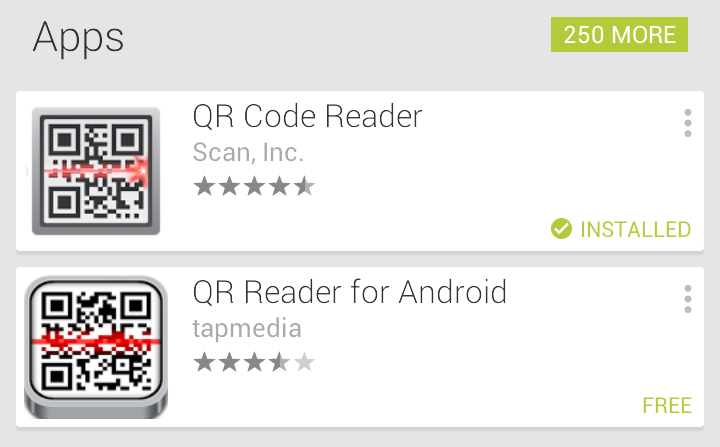 ---
Frequently asked questions about installing the TimeDock mobile app
What are the minimum specs a mobile device would need to operate TimeDock?
TimeDock can run on most modern mobile phones and tablet devices, but as a rule of thumb we tend to lean towards a midle-of-the-range smartphone (or tablet) for the best experience.
However it's important to note that there are many factors that can affect the overall performance, including which applications and operating systems the phone has pre-installed.
Here are some general guideline specifications for choosing a phone to use with the TimeDock app:
A camera resolution of 5 megapixels or more, with adequate low-light performance and auto-focus.

A screen size of 4 inches or more.

At very least, 1GB RAM.

A minimum 1.0 GHz processor.
Bear in mind that over time we may continue to develop more features and improvements that require better baseline performance, and that other applications (including manufacturer-specific) can affect the performance of any device. For high-end devices this generally isn't an issue, however the very cheapest phones and tablets can often feel slow or laggy no matter which app you use.